DIRFloortime

DIRFloortime® Therapy now offered in Chicago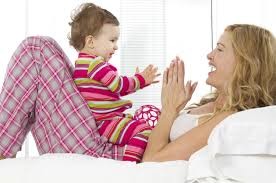 All Bright Therapies has always believed in the power of play. This winter we strengthened our commitment to play based therapy by training our entire staff in DIRFloortime and having two of our therapists become certified.
For children with autism, there are several regularly prescribed therapies.
Children are often recommend to receive speech therapy, occupational therapy
and ABA; however there is another therapy approach that is often over looked.
DIR Floortime is a relationship based therapy
program, which uses affect to move a child through developmental levels. Floortime is a relationship based approach to therapy. It is a strength based
model in which parents are the cornerstone of  treatment and which believes that
affect charged relationships are essential for a child's development.
Affect is the emotional component of behavior.
By using affect charged relationships, we can help a child to improve their….
Regulation
Creating connections between different
developmental domains
It drives the development of  functional
adaptive responses
DIRFloortime Therapy Programs:
A specific intervention that embodies a
relationship-centered philosophy
Numerous intensive, one-on-one sessions of
deliberate play, each lasting 20-30
minutes or more, 6-8 sessions/day
Particular principles and ways of being with
a child to maintain engagement and
foster development
Families can also do floortime all the time.