Eliana Green, Speech Therapist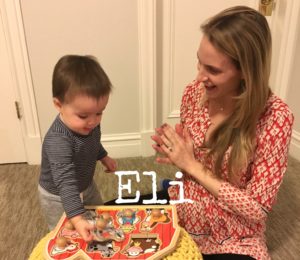 Education: University of Miami B.S. in Psychology and Communications; Nova Southeastern University M.S. in Speech and Language Pathology.
Areas of Interest: I enjoy treating children with all communication and feeding needs. I am especially passionate about Pediatric Feeding Disorders, Fluency Disorder and Expressive/Receptive Language Delays. I am trained in the SOS (Sequential-Oral-Sensory) Approach to Feeding.
Prior Experience:  My previous experiences include working at a therapeutic preschool with children on the Autism spectrum and at an elementary school with children experiencing Apraxia, Down syndrome, articulation disorders, reading differences and language delays. I completed my Clinical Fellowship receiving extensive training in Early Intervention with children experiencing a variety of feeding and communication needs.
Who I am:I am originally from Miami, Florida and moved to Chicago in 2013. I live in Chicago with my husband, 3-year-old son, and 19-month old daughter. Never a dull moment!