Eliana Green, Speech Therapist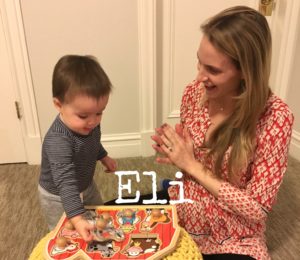 Education: University of Miami B.S. in Psychology and Communications; Nova Southeastern University M.S. in Speech and Language Pathology.
Areas of Interest: Expressive/Receptive Language Delays, Articulation Disorders, Fluency Disorders and Pediatric Feeding Disorders.
Prior Experience:  I have previously worked in a therapeutic preschool with children on the autism spectrum. My Clinical Fellowship experiences included working at an elementary school with children with Apraxia, Down syndrome, Articulation Disorders, Reading Differences and Language Delays. I continued my Fellowship with extensive training in Early Intervention with children experiencing language delays, Feeding Aversions, Fluency Disorders, Apraxia, Articulation Disorders, and Down syndrome.
Who I am:I am originally from Miami, Florida and moved to Chicago in 2013. I live in Chicago with my husband and 15-month-old son. We are expecting our second child in March 2017!