Caitlin Morris, Speech Therapist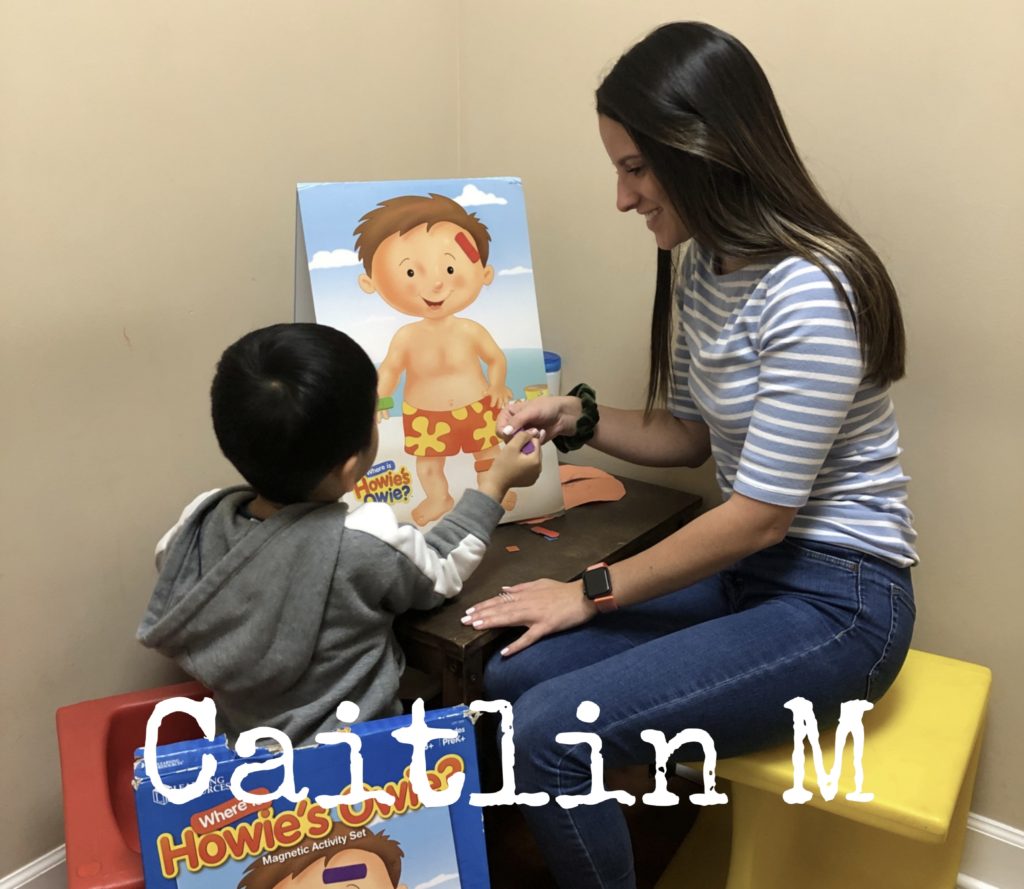 Education: I received my Bachelor of Arts in Communication Sciences and Disorders from West Chester University of Pennsylvania and my Master of Science in Speech Language Pathology from Midwestern University.
Areas of Interest: I enjoy working with families and their children to help improve a variety of communication and feeding concerns. I am especially interested in expressive and receptive language delays, autism, articulation/ phonological disorders, pragmatic language disorders, fluency, and oral motor/sensory feeding disorders.
Prior Experience: I have experience working with children 0-18 years old in a private clinic and school setting with a variety of skill levels and disorders including articulation/phonology, fluency, nonverbal autism, TBI, social and pragmatic difficulties, feeding disorders, and executive functioning. I've enjoyed collaborating with other team members through co-treatment sessions and evaluations in order to provide the most effective and efficient services for all of my clients. I'm excited to continue working closely with families & caregivers on strategies they can incorporate in their daily routines to help improve their child's communication skills.
Who I am: I am originally from Philadelphia, Pennsylvania and moved to Chicago in order to pursue my graduate degree. I have fallen in love with the city and decided to stay! I enjoy trying out new restaurants, cheering on the Eagles, and visiting family & friends!