Kelli Buehner, Speech Language Pathologist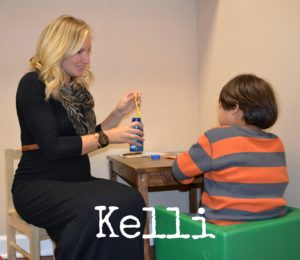 Education:I attended the University of Kentucky earning both my Bachelor of Science in Communication Sciences and Disorders and Masters of Science in Speech-Language Pathology.
Advanced trainings and Areas of Interest: Apraxia, Early Language Development, Receptive and Expressive Language Delays/Disorders, Articulation and Phonology, Autism, and Therapeutic Play Skills.
Prior Experience: I completed my master's degree at The University of Kentucky in 2011. My Clinical Fellowship Year was completed in a multi-disciplinary clinic setting where I treated children with a variety of speech and language disorders. I then worked at a therapeutic preschool where I developed and implemented treatment plans in both the classroom and individual settings for children ranging from 18 months to nine years of age. I am excited to be working at All Bright and continuing my passion for helping children reach their potential!
Who I Am: I live in Chicago with my husband, and we are expecting our first child in February! I am originally from Oswego, IL and moved to Chicago in 2011 after spending six years in Lexington, KY. I love spending time with family and friends, exploring new tricks in aerial fitness classes and traveling to explore new places!